Meet our Waco Touchpoints Training Team
Meet The Training Team
Introducing Your Local Touchpoints Training Team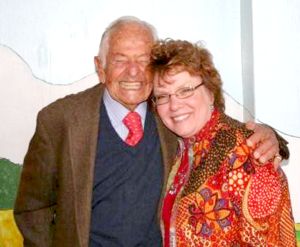 L-R :Dr. T Berry Brazelton with Nan Holmes, Founder of Waco Touchpoints Coalition
Did you know that T. Berry Brazelton was born in Waco? Brazelton was born on May 10, 1918, in Waco. He went on to become a medical doctor and Professor of Pediatrics Emeritus at Harvard Medical School. He is one of the most influential scientists, clinicians, and advocates in pediatric and child development of the twentieth century. Dr. Brazelton is the author of 200 scholarly papers and 30 books on pediatrics, child development and parenting that have been translated into more than 20 languages. The Brazelton Touchpoints Center, founded in 1996 at Boston's Children's Hospital, builds upon his scientific research and clinical observations of babies and young children beginning in the 1950s and spanning six decades. There are more than 100 Touchpoints Sites in the world, and Waco is proud to be one of them. Dr. Brazelton passed away March 13, 2018, weeks away from his 100th birthday.
Watch a brief video on Mind in the Making's Facebook page that tells the story of the late Berry Brazelton (courtesy of Hank O 'Kama).
Nan Holmes began her work to establish a Waco Touchpoints site in Waco in 2007. Prior to retirement in 2012, she was the Executive Director of Talitha Koum Institute, an early brain development nurture center for babies. In addition to her work at Talitha Koum, she was the Ready to Learn Coordinator at KWBU Public Television for eight years (1996-2005). Nan joined the Touchpoints Training Team in June 2012.
The Original Touchpoints Training Team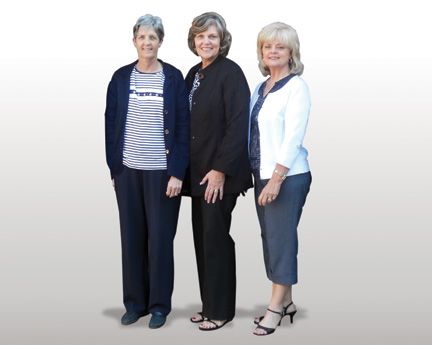 L-R: Pamela Marcum, Barbara Crosby Kathy Talbert
Pamela Marcum is a licensed clinical social worker and has worked in private practice in the field of psychotherapy, as well as served as a Big Brothers/Big Sisters case worker in Austin and as Director of Early Childhood Intervention (ECI) at Klaras Children's Center in Waco. "I am very excited about being on the team of Touchpoints trainers. Its family-centered message and strengths-based philosophy match well with the ECI model of service delivery. I look forward to sharing this approach with other providers in our community so that we all can support families as they go about this most important task of caring for young children."
Kathy Talbert was the owner of the early learning program Little Cougar, Inc. in China Spring for more than 20 years. Little Cougar was a 4-star quality-rated Texas Rising Star Program and the first privately-owned NAEYC nationally accredited program in the Heart of Texas. "As a member of the Touchpoints Training Team, I have been inspired and challenged to create a network of caregivers and providers of social services that are equipped with the Touchpoints Approach. I am honored to be a part of a system that is working to enrich the lives of families and to strengthen existing relationships."
Barbara Crosby spent 30 years working with children and families in Mississippi, Louisiana, and Texas. She earned her MS in Child Development and Family Studies from the University of Southern Mississippi and her EdS in Leadership Administration from Mississippi College. She was the director of the Piper Center at Baylor University and taught part time in the Department of Child and Family Studies. Barbara strongly believes that sharing the Touchpoints Approach is a way to support families in our community.
Paula Layton Barnes has more than 30 years of experience working in the field of early care and education. She has a master's degree in Human Development and Family Studies from the University of North Texas and taught for 12 years as an adjunct instructor in Child Development. She is a Master Registered Trainer and currently works at Workforce Solutions Central Texas. "Touchpoints was a natural fit to my philosophy and beliefs about quality programs for children and families."